Birmingham's Remodel and Home Improvement Craftsman -- Specializing in Affordable Quality Carpentry, Bathroom and Kitchen Remodeling
(205) 441-2529



Watch Our Latest Kitchen Remodeling Project Video
Quality Service, Affordable Designs

Historical Restoration Before
Wouldn't It Be Great to Have a Contractor Who Actually Called You Back When There's a Problem?
It's easy to get a contractor to call you back when they think you're a big fish on their line. But how do you get them to return your calls
after
the remodeling project is done, after they've collected their money from you and moved on to greener pastures? How do you get a contractor back to your house --
for free
-- to repair something they missed or messed up?
The answer is simple --
Call Better Built Craftsman.
.
---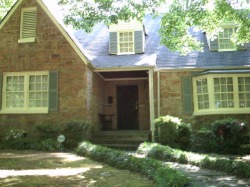 Historical Restoration After
At Better Built Craftsman, our attention to the details of your remodeling project don't end with the final paycheck. We care about the end results of your remodeling project. We want the repairs we've done to your house to stay repaired. If you have a problem --

call us

-- and we'll get back to you as soon as possible.
That's just the way we do business. And that's what you can expect when you
hire a Better Built Craftsman.
---
Remodeling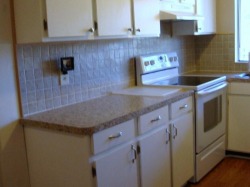 Debbie's New Kitchen
Better Built Craftsman specializes
in small to medium bathroom and kitchen remodeling projects; painting and crown moulding. We install laminate and vinyl flooring, and create wonderful ceramic tile back splashes. Whatever your vision entails, we can build it.
Our attention to the smallest detail evidences itself in every smooth caulk seam, cut-in line and carpentry joint.
Your satisfaction is our success.
---
Results Matter. Which Is Why We Concentrate On What We Do Best!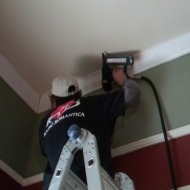 Trim Moulding & Crown
Your home is an investment, it's also your sanctuary. Better Built Craftsman is a licensed & insured contractor who thrives on bringing our strong work ethic and quality workmanship to your job and our attention to the work we do for you demonstrates that pride.
We work hard to get your remodeling project done right with the look you want at a fair price, because we know that if we do the best work possible, you'll call us back.
---
Partial List Of Services
Kitchen & Bathroom Remodeling
Interior/Exterior Painting

Sheetrock & Textures
Appliance Installations

Crown Moulding
Trim Carpentry

Handyman Home Repairs
Doors & Windows

Ceramic Tile
Laminate & Vinyl Flooring

Custom Built Closet Systems
Deck Enclosures


And More!



Better Built Craftsman

(205) 441-2529
Serving Birmingham, Alabama.